Lonsum Drift 045
"Drift" consistently produces top quality foals for our sale. He is a strong breeder that puts big hips on his foals along with good foot and bone...



High Driftin Hancock
"Frosty's" pedigree offers one of the highest concentrations of Driftwood and Hancock you can find. He is a gentle, well-mannered, good looking stallion...
High Poco Jax
High Poco Jax is a ranch raised stallion. He is a son of the legendary High Rolling Roany and possesses his sire's gentle disposition and ability to cover wide open country with ease...
High Rolling Lucky
High Rolling Lucky is also a son of High Rolling Roany. His bottom side offers more crosses to Hancock and Silver King. We rodeoed on his dam, Quintas Lucky...
Awesome Roany
"Pete" is a new stallion to our program. He is showing a great mind, disposition, and old-time foundation build. We are excited about his outcross potential
Zan Gold Jackson
"Jackson" is a sharp, well-mannered stallion. Under saddle, he is powerful and quick. Jackson is very consistent in throwing a lot of muscle on his foals...
The Legendary High Rolling Roany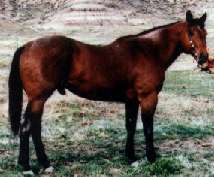 Click Here for Pictures of High Rolling Roany's Ancestors
(Courtesy of allbreedpedigrees.com)
This roan stallion with a blend of Driftwood, Hancock and Three Bars was as good a horse to ride as you could ask for. He had size, good bone and well-cupped black feet. Roany had a quiet, kind disposition and could travel the big country well. Roany passed these traits on to his offspring.
Roany passed away in 1998 due to complications from an old injury. His death was a tremendous loss. He was owned by Bub and Nona Nunn of Miles City, Montana.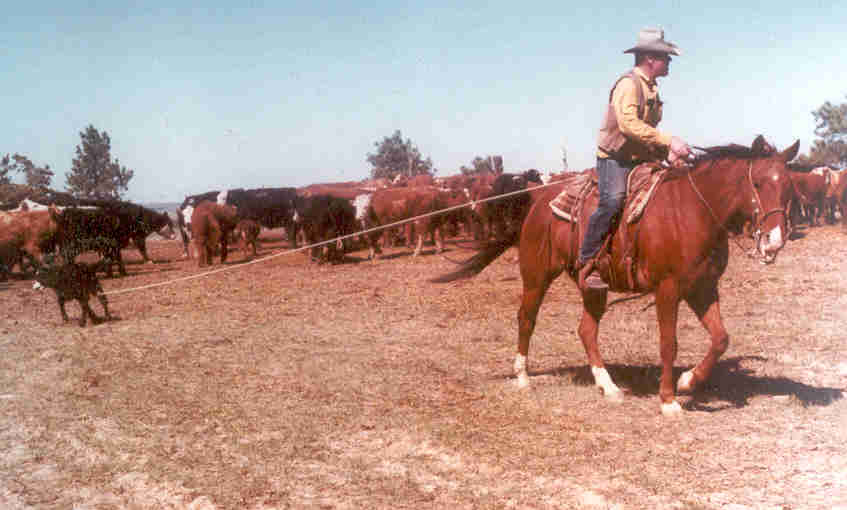 Bub Nunn starting the tradition.
We have the highest possible concentration of High Rolling Roany daughters in our broodmare band! Bub and Nona Nunn kept most of Roany's daughters and we purchased their Roany daughter band. They carry a tremendous amount of High Rolling Roany traits. His foals are very nice to work with and they really "ride." They are big horses that have cat-like agility.